At Freight Motion, we have customers who discuss various transportation issues they had in the past. We would like to share one here to raise awareness of underlying issues, market trends, and possible solutions.
If you are unfamiliar with freight classification, check out or blog post titled Class Dismissed.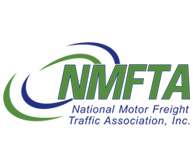 Recently, we have come across a few cases where the shipper knows what class their freight is, but does not know the NMFC number.  We would like to take this opportunity to explain how the class is determined from an NMFC Number.
NMFC stands for National Motor Freight Classification.  It is a standardized method designed to give shippers uniform pricing structures.
To match a commodity with an NMFC, please visit NMFTA's Website by clicking here.  Their search engine allows users to type in their freight description and find the corresponding NMFC.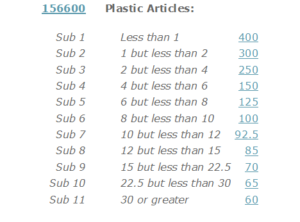 Almost every item imaginable has an NMFC Number and corresponding class.  The picture on the side shows NMFC Number 156600, for all plastic articles.  As you can see, there are 11 different
classes associated with that NMFC Number.
There can be as many as 18 classes for an NMFC ranging from class 50 to 500.  Density, stowability, handling and liability determine freight class.
We have found that the majority people that we talk with understand that freight ships in classes, but are unaware of an NMFC.
Does this help explain NMFC a little better?