At Freight Motion, we have customers who discuss various transportation issues they had in the past. We would like to share one here to raise awareness of underlying issues, market trends, and possible solutions.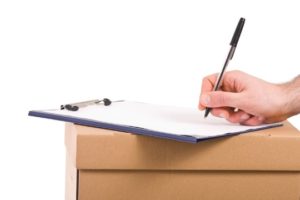 In our last post, we talked about the importance of packaging properly.  As a follow up, this post will focus on filing a freight claim after damage has occurred.
The most important thing you can do when receiving a damaged shipment is to either refuse the delivery or mark on the proof of delivery that the freight is damaged.  List specifically what the damage looks like in as much detail as possible. If the driver is willing, have the driver sign or initial verifying the damage.
Also, if you have your camera phone ready, take a few pictures of the damage.  It is best to have one picture all the way zoomed out and then a couple of close up shots, zoomed in on the damage.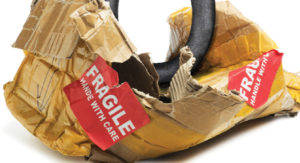 After signing for the damaged freight, immediately file a damage claim.  To file a claim, the LTL carrier will request an invoice that proves the item's value.  If the item is listed on a website or catalog, please submit that as well.  Also provide pictures of the damage as well as the POD (that should be marked damage).
Every LTL carrier has a different standardized method of how much they will pay out for a claim, priced per pound.  Before shipping with any LTL carrier, it is wise to request this information.  If it is a used item (not brand new), carriers will pay out significantly less, $0.10 on the dollar or nothing at all.  Consult 3rd party insurance for used goods.
LTL carriers typically have a maximum of 30 days to acknowledge the claim and begin to process it.  It can take much longer for a claim to be paid.  The best advice is to stay on top of the carrier and request updates every week or two weeks until there is a conclusion.
What are some other good tips for filing a damaged freight claim?